About Mockingbird Crossing Naples Community
Fore-ever Fantastic
Shopping, Dining & Entertainment
Fun in the Sun
There are yet other awesome nature settings worthy of exploration. The Mockingbird Crossing Naples community is also only a short drive from the Corkscrew Swamp Sancturary. In addition to serving as a home to the Blair Audubon Center, this 13,000 acre sanctuary is comprised by the largest remaining strand of old growth Bald Cypress in all of North America. While strolling along two miles of boardwalk, visitors can encounter all manner of indigenous critter as well as blossoming flora such as the rare Ghost Orchid. In fact, Collier County has been dubbed as the Orchid Capital of North America. The Corkscrew Swamp Sanctuary is an excellent place to escape into nature and bear witness to the natural beauty of Naples. There's also Naples Greenway, a spectacular paved nature trail that stretches from Golden Gate Parkway across to Central Avenue in Naples. The trail not only appeals to nature lovers, but also hikers and cyclists. For those who enjoy kayaking, the Greenway also provides access to the Gordon River. More nature encounters await at destinations like Naples Botanical Gardens and Caribbean Gardens: The Zoo in Naples.
Family Friendly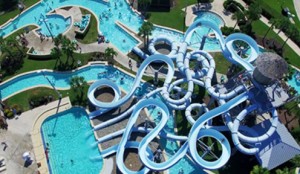 Families with growing children will appreciate access to kid-friendly fun conveniently close to the Mockingbird Crossing Naples community. One that is sure to make a splash is Sun-n-Fun Lagoon, Collier County's only water park. In addition to its splash zones and shallow pools, the park is complement with a lazy river that becko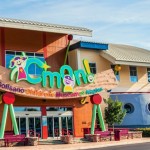 ns all to float along its gentle current. For the more adventurous, there are several thrilling slides that allow to one to take a fun liquid loop through the tubes before plunging into a pool. There's also Golisano Children's Museum, a facility that includes a number of hands-on, interactive exhibits that focus on everything from science and enterprise to environmental sustainability and more. Though parents will find this facility highly educational, for children, the experience is all about fun. These are just a few examples of nearby attractions, but there's still more. Families will equally appreciate the proximity to community parks, schools, churches and healthcare services.  For all the advantages that await at Mockingbird Crossing, the neighborhood's greatest attribute is being connected to a greater community. Naples offers a quality of life for which most communities cannot compete. Given consumer demand for new construction, the brand integrity of the developer and the wonderful location in Naples, trust that many buyers will flock to Mockingbird Crossing. For those who would wing this way, our advice is to move on this opportunity before it flies away.  Should you have any questions, or desire to take a tour of the Mockingbird Crossing Naples community, please don't hesitate to contact our team by submitting the form below.
Click here to learn about other outstanding communities of Naples, Florida